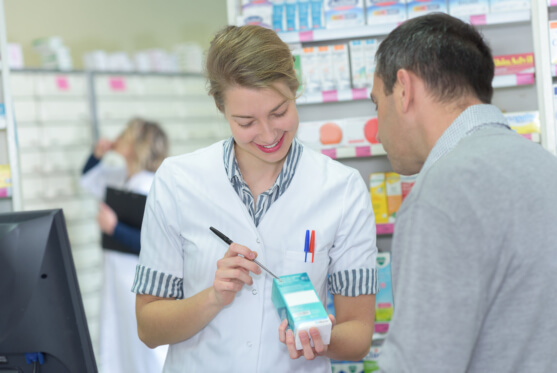 Medicines are specially formulated to help you feel better whenever you're sick. However, it may cause negative effects to your health if not used properly. As a trusted pharmacy in Linden, New Jersey, we give you the proper ways of using the different types of medicines.
There are two (2) types of medicine – prescription and over-the-counter. Whichever medicine you take, make sure to follow these universal tips:
Read the label of each medicine and follow the directions carefully.
Whenever in doubt, never hesitate to ask your physician, nurse, or pharmacist.
Take note of all the medicines you use, including vitamins and herbs. Tell your physician about it.
Properly store your medications in a medicine kit. Put labels to avoid confusion and get rid of expired medicines immediately.
Store your medicines in a cool, dry place where children and pets cannot have access to it.
Apart from knowing these general tips, it is important to understand the different classifications of medicines. These include antibiotics, generics, and OTC drugs:
Antibiotics
Our specialty pharmacy in Linden New Jersey strongly advises that prescription medication should only be taken by the person whose name is written on the prescription. These medicines, usually antibiotics, are not to be taken like regular OTC drugs. When used wrongly, they could cause problems in your body's antibiotic resistance.
Generics
When a doctor prescribes either a branded or generic medicine, don't get confused. These medicines contain the same active ingredients. As such, whichever you choose, they will work the same.
OTC Drugs
In contrast to prescription medicines, OTC medicines can be bought without a doctor's prescription. Usually, these are for colds, flu, pains, and allergies.
Remember that all medicines have labels and directions in their boxes. Always read these important details for more effective and safe use of medicines.
Are you looking for excellent pharmacy services in New Jersey? Linden Retail Specialty Pharmacy is the perfect place for you. Feel free to look around our website to know more about us.